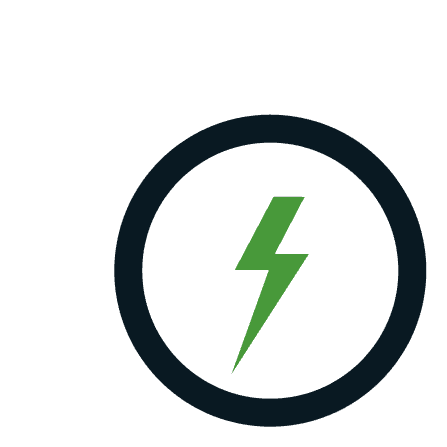 Digital
marketing agency

in Fairfax & Northern Virginia

.
We are passionate about creating responsive websites, web design, graphic design, original logo design, SEO, and amazing events in Fairfax, Northern Virginia and around the country.
Recent
Web Design Projects
HELPING CLIENTS REACH A LARGER AUDIENCE AND GROW THEIR BUSINESS
PRECISION EXECUTION with deep knowledge and industry experience
We focus on beautiful web design that delivers results for your organization. Our specialty is creating customized WordPress websites.
Are you looking for more traffic, leads and customers? We provide on-going digital marketing to help you reach more customers and grow revenue.
Johnny Flash Productions offers a wide range of logo design and branding services. We help build brands stronger, fueled by creativity and inspired by people.
Website care plans for serious website owners. We fully manage WordPress websites for entrepreneurs, business owners, churches and organizations.
We can help you maximize sales by combining an easy to use purchasing experience with consistent online digital marketing.
We create memorable experiences executed with precision. We can make your next event a smashing success.
And why they keep coming back.
And why they keep coming back.
Johnny Flash Productions has developed several websites for us over the years and helped us with rebranding and creating logos. They are great at what they do, super easy to work with and
always put our needs first.
Johnny Flash did great work getting us set up with a
logo, branding info,
and making adjustments to our
website
so we are well positioned online for a long time to come.
Their
knowledge of SEO
and integration of social media channels improved our church's online impact.
We used Johnny Flash Productions to help us recreate our website and to make it more
visually appealing
and more current. Working with them was very pleasant and easy. They really listened to what we were looking for and worked within that framework.
I would highly recommend them. I am happy to provide a reference or answer any questions that you may have.
Johnny Flash Productions was a joy to work with! They helped our church completely re-do our website. They also helped us refresh our look and logo. We have had many people comment on
how much they love our new website
and how much easier it is to navigate.
We had a
great experience
working with Joli and the team at Johnny Flash. Their whole process was very helpful to shaping and sharing our website message.
We have been
very pleased
with our website design experience with Johnny Flash. We appreciated how their structured process enabled our website team to prioritize our goals for the project and develop a final product customized to meet our individual needs.
We have a fabulous website thanks to their
excellent process.
Was a pleasure to work with Johnny Flash Productions to walk through the full life cycle of a complete redesign of several of our ministries websites. Working with people who are experts caused us to
think outside the box
in how we really tell our story through our website.
The entire team was great to work with and the value has been incredible! God is good!
It has been such a pleasure working with John and Nicole to develop our WordPress website. The
team is very professional
and worked closely with us during the entire process. We couldn't be happier with the result, we love our new website.
I definitely recommend Johnny Flash Productions!
Excellent WordPress Web Designer, we are so lucky to have them design our website we were
very satisfied
with the results!
The Johnny Flash team is
incredibly skilled, attentive and patient.
We are very happy with our new WordPress website!
Working with John and his team has been such a wonderful experience! They
consistently go above and beyond
to quickly complete our requests, and it's great working with a
team of true experts.
I highly recommend them for anyone looking for WordPress developers.
I have worked with Johnny Flash Productions on 3 of my own websites and recommended Johnny Flash productions to two other family members who were also in need of new websites. We have all had an
exceptional experience
during the process.
The staff are
very responsive, organized, on time
and they follow through until the work is complete. We valued them so much that we use them for our monthly maintenance and they help with our advertising online.
Johnny Flash did a great job on our new Wellesley Hills Congregational Church website.
Delivered on time and on budget.
They helped us shape good content as well.
We were so satisfied we had them redo our Wellesley Nursery School in the Hills website also.